Description
Features
– Soft water to every fixture in home.
– Some reduction in chlorides.
– "Silky smooth" bathing & showering water. Get that smooth sudsy lather.
– No more water spots on glassware and shower doors.
– Hard water scale prevention to extend life of the plumbing, water heater and other water using appliances.
– Water hardness reduced to less than 1 grain per gallon (gpg).
– Use up to 50% less soap and cleaning products.
– System automatically regenerates based on your personal water usage, not time, saving you money.
– System includes softener tank which holds the resin and separate brine tank which holds the softener pellets.
– System operates on either sodium chloride or potassium chloride softener pellets.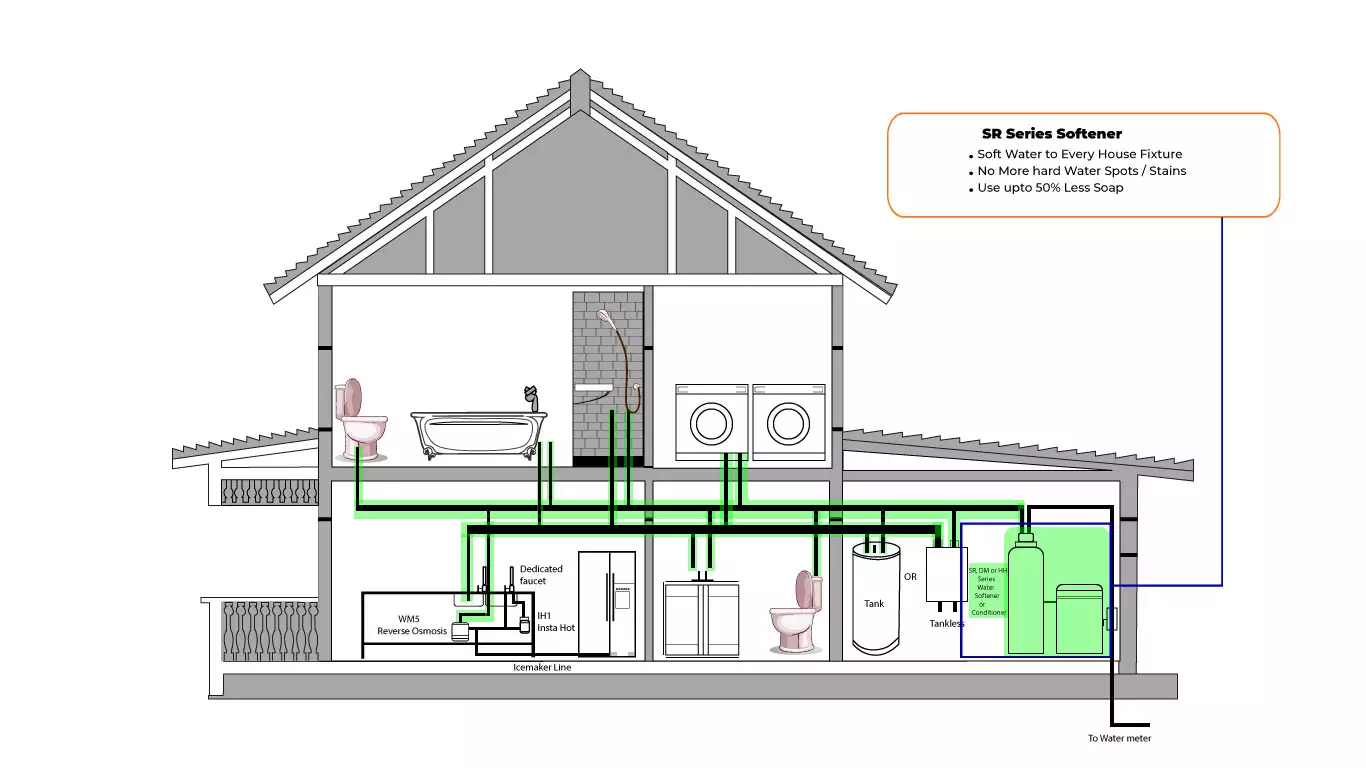 It is recommended you add a reverse osmosis system to your house if you have a water softener installed. Though perfectly safe to drink softened water, it is recommended to drink water without the sodium content that a softener adds to the water. The RO removes this sodium.