Water Conditioner
Oceanus HH series water conditioners have the single goal of filtering your house water through 5-stage process elimenating chlorine,carcinogen and heavy metals.
Best Home Water Treatment Systems
We provide clean, filtered water with zero maintenance.
The Oceanus HH Series Whole House Water Conditioner
The Oceanus Healthy House water conditioner is a "healthier" alternative to a traditional softener. It has a 5-stage water filtration process to remove the majority of the impurities out of the water and has some scale prevention properties, but no to the effect a water softener does. This system will remove the impurities (chlorine, chloramines, chromium 6, arsenic, fluoride, and other carcinogens) from your water, but will not soften or totally prevent hard water scaling. Installation occurs at the water service of the dwelling where water is first brought into the home. This allows for the filtration of the entire home domestic water system.
Features
– Mountain spring-like drinking water to every fixture in home. No more need to buy bottled water.
– Reduction in chlorides.
– No salt pellets required.
– "Healthy" impurity-free bathing & showering water.
– 5-Stage filtration process to remove impurities.
– Hard water chloride alternation to help protect plumbing, water heater and other water using appliances.
– Reduction of chlorides to help prevent pin-hole leaks in copper.
– System automatically regenerates bases on your personal water usage to redistribute media for more effective usage, saving you money.
– System includes conditioner tank which holds the media. No separate brine tank required. No more buying and refilling a salt tank.
– Water taste similar to that of Evian®, Poland Spring®, Arrowhead® or Crystal Geyser® brand bottled water.
It is recommeded you add a reverse osmosis system to your house if you have a InstaHot. IH1 System comes with a filter, but RO system will provide purified drinking water for both the hot and cold handles.
Salt Free Water Conditioner (Mountain Spring Like water from every fixture)
These unique filters and conditioners provide protection from chlorine, chloramines, carcinogens and heavy metals — delivering healthy, clean and safe water to every faucet in your home. Plus they condition the water throughout your entire property without the use of salt or chemicals. Even better, the systems prevent devastating pinhole leaks from occurring and provide exceptional water for pools, spas, water features, and landscaping.
HH Conditioner includes Pentair valve and tank. Metered valves monitor water usage which determines Backwash rate. Backwash can be drained into any planter, pool, etc. Water goes through Environmentally Friendly 5-stage filtration of which the first 4 stages removes Metals, Chloramines, carcinogens and helps with taste.
The final 5th stage grabs calcium to help lessen the effects of hard water and leaves your house with mountain spring like water that is slightly alkaline.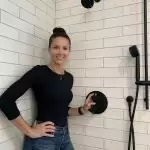 I was searching online for the best water treatment for my home and found Best Water Treatment Systems. After a free analysis and some price comparison I found them to have the best offer for our home. We just love the taste of our water.
Joan M
Brea CA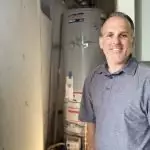 Everyone comments on how great tasting our water is. We have saved thousands of $'s by not buying bottled water.
John A
Temecula CA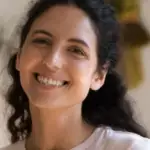 Going on 5 years now and not a single issue with our water. No spots on our glass and fresh tasting water.
Diana A
Laguna CA
Frequently Asked Questions
Book an Appointment or Learn More